Submittals – The backbone of eComm.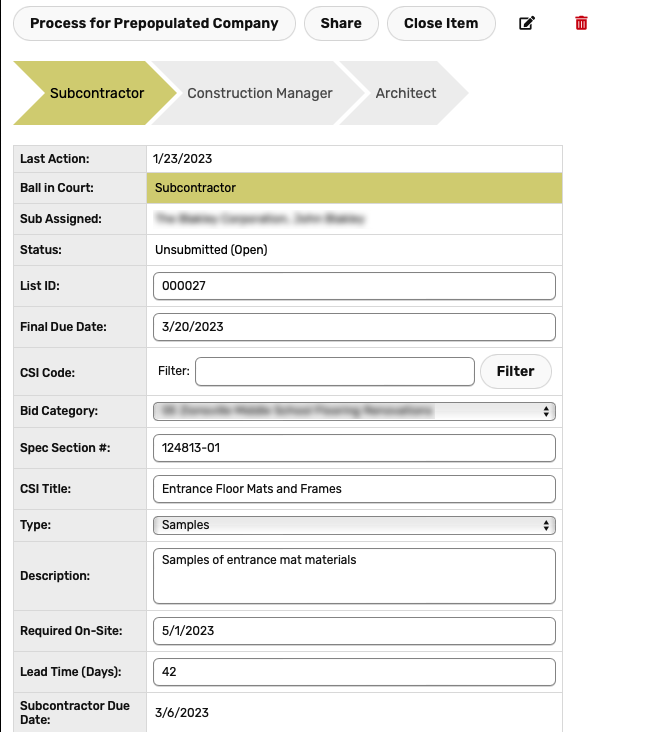 What is a Construction Submittal?
A construction submittal is information provided by the Subcontractor/General Contractor to the Construction Manager/Architect for approval of the materials, equipment, etc. before they are used or brought to the job site. Essentially if the project is to be completed quickly and correctly they are a huge deal!
How does eComm handle them?
eComm excels at processing construction submittals. Not only accurately but in a timely manner.
The solution eComm provides is really simple. The submittal is loaded to eComm and then the Subcontractor/General Contractor reviews their work. They then click one button "Submit" and it goes out for review. The parties that need to review get a notification that it is ready for them to process. They are presented with the documents and can either Approve or Reject them. Then the Subcontractor/General Contractor is notified of the result.
What's next?
At this point if the Submittal is approved, everyone can throw a party and move on to the next task. However, if by chance the submittal needs work it is Rejected and the Subcontractor/General Contractor will get a notification that states what happened and they will then be able to Re-Submit. This process can go on and on until everything with the Submittal has been approved. eComm tracks the process in its entirety. A record of the process is also provided in the closeout documentation so your projects owner can always see how things went during the project.
Creating the Construction Submittal
eComm has multiple solution for creating your items to process.
The Submittal Builder – This is a tool that allows the Construction Manager or Architect to create the submittals right inside eComm. This is done by selecting the CSI code that is already in eComm. Mark off what types of submittals you want. After making the selection and typing in any other information required you simply hit create. They are then populated for the Subcontractor/General Contractor to complete for that Specification Section.
Uploading in bulk – We have the ability to add them to the project via CSV file. It is as simple as dragging the file to the browser and clicking "Create".
Create them as needed – The Subcontractor/General Contractor can also have the ability to create their own one at a time.
Closeouts
Closeout items are processed and created the exact same ways as mentioned above. It makes the entire process for your project the same and keeps everyone on the same page. Giving you the peace of mind that anyone will be able to work on these and no one will have an excuse because it is so easy.
To see more information about eComm please schedule a live demonstration here. We can show you just how easy it is to use.
To get started on an eComm today please fill out the form here. Our project launch team will be in touch.